We Buy Endoscopes!
Medical | Veterinary | Industrial | Company Info | Shows | Sell Us Scopes


Do You Have Olympus Pentax Fujinon Fiberscopes / Endoscopy Equipment to Sell?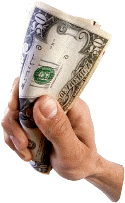 We pay *Top Dollar for your Olympus Pentax or Fujinon endoscope or endoscopy Equipment! Also Borescopes and Light Sources, Processors in good condition - don't store it, sell it!
Don't sell to the first Endoscopy Supply Companies who bids on your Equipment!
Get More Money For Your Equipment
When you're ready to upgrade your endoscopy Equipment, we'll give you the best price for your used Equipment. We purchase all types of endoscopic Equipment, including immersible and non-immersible endoscopes, light sources and complete video systems.

We'll beat the manufacturer's buy-back price!
Let us bid on your Olympus Pentax or Fujinon Equipment!
e-mail scopes now to :
PLEASE SIGN UP ON
OUR "WANTED!" E-MAIL LIST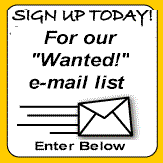 For E-mail Endoscope Specials, Join Our Mailing List

We keep all Information Confidential!
Endoscopes Wanted! Buy / Sell E-mail Is Out, Twitter is in !
Please join up on twitter for all Endoscopy Updates Wanted / Buy / Sell
If you haven't already, Please Sign Up!
And Add us now!
For A good desktop twitter app
try : Tweetdeck.com

*Payment by C.O.D Company check unsecured funds or Paypal.com U.S.A. / International; Paypal.com only! Upon receipt of item(s), We have the right to return items we feel are not in good condition, or agree on a lower value. All endoscopes must have legit serial No.'s when you contact us using this form, you agree to this clause.