Introducing our new
1800RAI !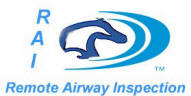 Remote Airway Inspection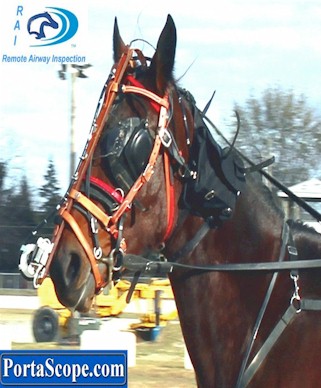 Veterinary Equine Airway Inspection Portable Videoscope Wireless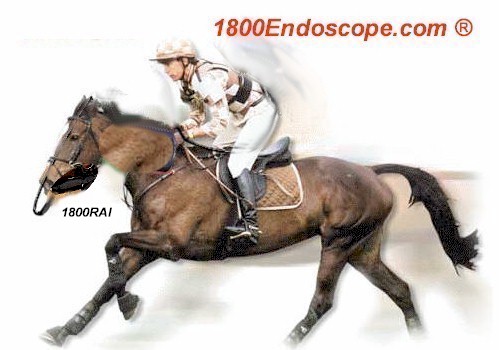 dynamic respiratory endoscopy, excercise endoscopy
R.A.I.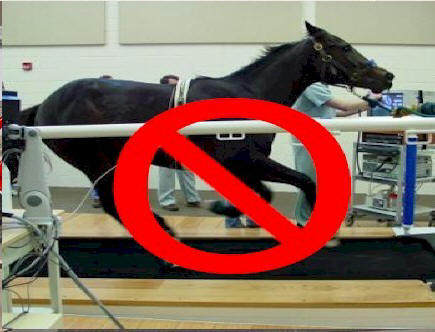 ( treadmill alternative )
UP / DOWN / LEFT / RIGHT
WIRELESS CONTROLLED KNOBS
WATER LENS FLUSH!
Record live Video!

WIRELESS! Completely Portable!


Perfect for quick Racetrack Equine inspection or "Treadmill" type inspection
( Scope Control unit is put in a custom holder and is attached to Bridle )
SERVO CONTROLLED ! 4 WAY ANGULATION
1800RAI REMOTE AIRWAY INSPECTION
Bridle Endoscopy System!

Quick Airway Exam During Run
Full Video and Light From 1800RAI Control Unit!
300,000 pixels!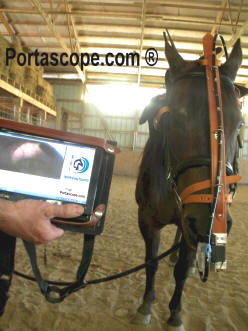 PATENT PENDING


Remote Control of endoscope insertion tube. Adjust the endoscope position while the horse is being exercised! (Up/Down, Left/Right AND insertion depth using Joystick or keyboard control)
Light weight, fast and easy to install - improved safety by greatly reducing the amount of set-up time and handling of excitable horses! (Servo box/insertion tube and guide weigh less than 2 pounds, Control box weighs approximately 4 pounds)
Video is recorded remotely on supplied Netbook - what you see is what you get! No waiting for the horse to return to see if you've got useful video.
GPS coordinate information and ground speed are displayed!

Extended Range - greater than 2000 feet line-of-sight!
Long duration battery operation. Get more diagnostic testing done with less downtime - 2 hour+ operating time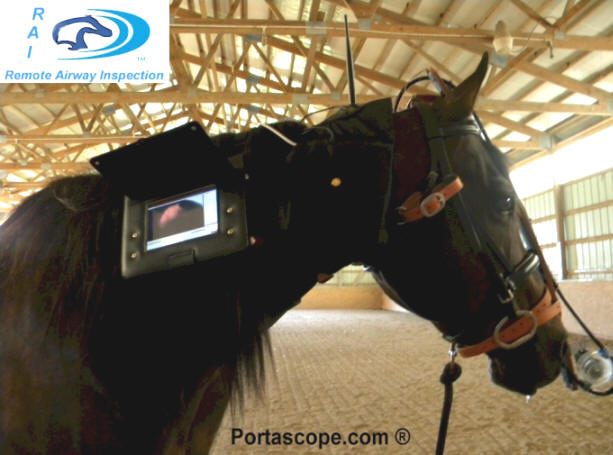 ( Video Scope Control Section is attached to bridle System )
WIRELESS!
Bridle Endoscopy System
for Dynamic Respiratory Endoscopy
VIDEO SPECS:
CCD IMAGE SENSOR 300K PIXELS!
RESOLUTION : 640 X 480 ON 6" TABLET PC LCD MONITOR
30 FPS FRAME RATE!
42DB S/N RATIO!
COOL BRIGHT WHITE LED LAMPS
AUTO EXPOSURE
FIELD OF VIEW 67d
1.5cm DEPTH OF FIELD
RECHARGEABLE LI-POLYMER BATTERY!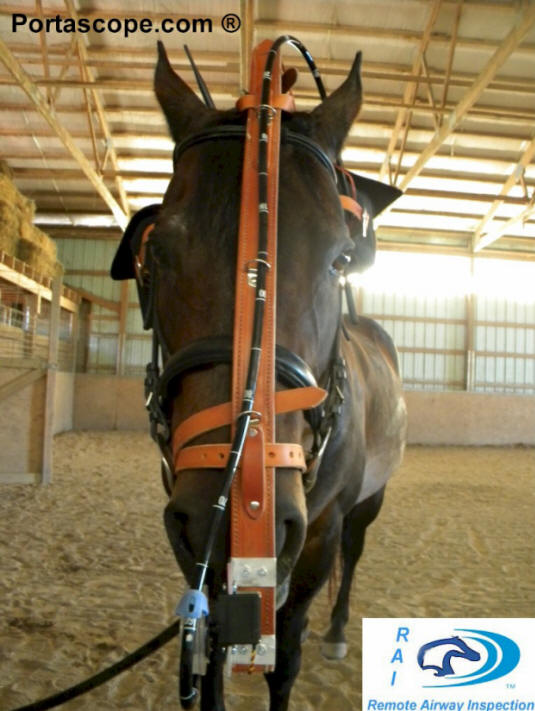 Custom Endo Stick holder On Comfy Nose Bridle harness System
OTHER SYSTEMS COST THOUSANDS MORE
ARE BIG AND BULKY!
TRANSMITS WIRELESS UP TO *2000 FEET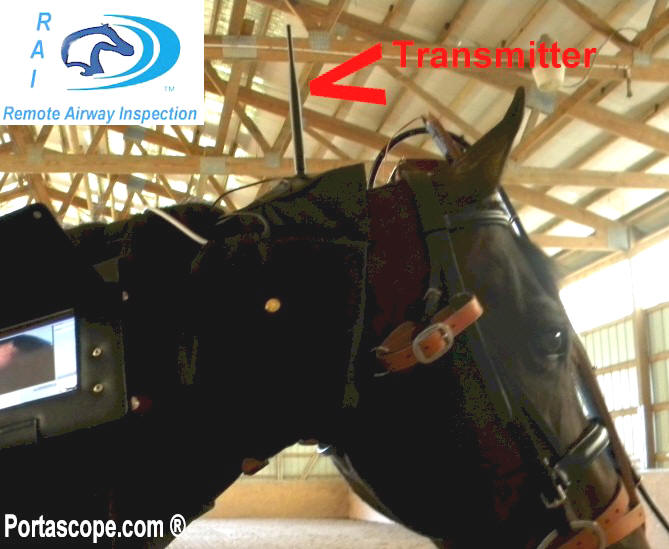 An Alternative to Costly Treadmill Equine Procedure...
The 1800RAI scope is held in custom "Stick" Bridle in nostril
Take Videos direct to RAI PC Tablet live!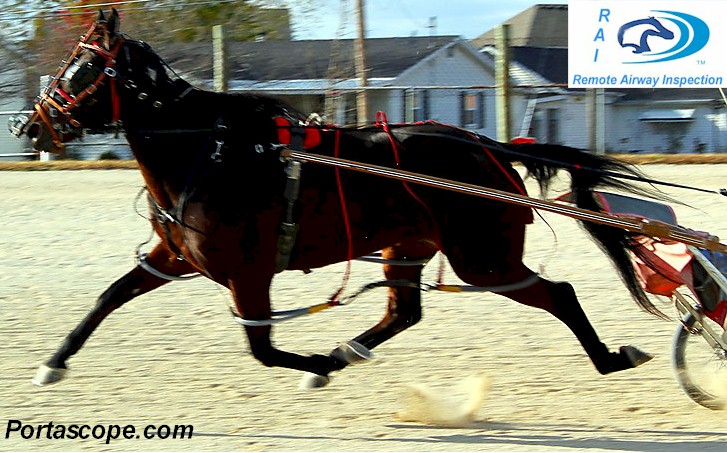 RAI System on a Quarter Horse with cart
1800RAI Remote Airway Inspection Endoscopy System
Includes :
R.A.I. VideoScope 12.2mm x 50"
Head "Stick" Unit and harness
UP/Down/Left/Right Angulation servo in neck pouch
Transmitter pouch
RC Insight Servo Software on a Windows PC Tablet
Tablet Pouch and Harness.
Click Price Above to Order Online!
or call 1-800-363-6726

6-8 Weeks Delivery time
$5000 deposit required to hold
12.2 x 150cm
+ Shipping!
Call us for more info! 1-800-363-6726 or ++ 941 792 7138
equine exercise endoscope, drs, dynamic respiratory endoscopy, excercise endoscopy, bridal endoscope, equine horse veterinary, Vet Scopes, Vetendo, DVM Equine Endoscopes, 3 Meter scopes

* line of sight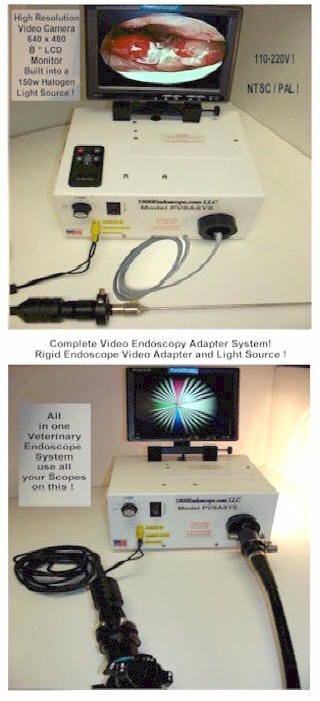 RECESSION LOW PRICE:
$3499 +S&H
FULL SYSTEM! LIGHT SOURCE, LCD MONITOR PVSAO CAMERA!